Our advice for a dream Glass Skin!
Jealous of the luminous, plump and flawless skin of Korean women?
Here is a little guide full of advice and habits to have in order to take good care of your skin, you will see, it will thank you for it :)
- Glass skin? Never heard of...
Perhaps you have just discovered the world of Asian beauty or perhaps you have skipped this trend that is the glass skin, we explain everything to you!
The glass skin: glass skin in English, defines a very luminous and radiant skin, plump, hydrated and without imperfections. Very popular with Asians, this skin is a goal for many skincare fans.
Nevertheless, it is difficult to have such skin, you will tell us, because yes, many factors influence its appearance, including hormones, climate, lifestyle, diet, etc.
Even if you're not 100% in control of your skin, these 10 good habits will help you maintain healthy, glowing skin no matter what
1- Peeling gel
At least once a week, this will evacuate dead skin cells and decongest the skin
2- Make-up removal with oil (or balm)
Followed by a massage, to boost blood circulation and tone the skin, in addition, prolonged massage with oil helps to evacuate excess sebum present in the pores. We recommend 5 to 15 minutes of massage every evening and / or morning, from the bottom up and from the inside out (don't forget the neck!)
3- Serum or essence based on niacinamide or propolis
These ingredients are known to boost the skin's radiance while nourishing it
4- The night mask
Especially in winter, applying a night mask once or twice a week helps deeply regenerate the skin
5- Eye patches
To be used in addition to your eye contour cream, they will bring pep and a boost to your tired look
6- Sunscreen
We can't tell you enough, its anti-UV action helps you maintain an even and clear complexion, in addition to effectively fighting the signs of aging
7- Keeping your products cool
Hop to the fridge! Most of your products, in particular patches and eye contour creams, see their effectiveness reinforced after being stored in a cool place. During application, the feeling of freshness helps to tighten the skin and helps to deflate.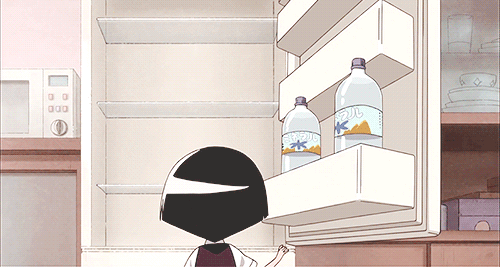 8- Drink enough
This does not directly concern your skincare products, but the well-being of your body greatly influences that of your skin! Drinking enough water throughout the day helps keep skin well hydrated and plump. Also consider green tea which has many antioxidant properties that are beneficial for the skin!
9- Have a balanced diet
Overconsumption of sugars (sweets, sodas, fast food, etc.) has been proven to strongly impact the appearance of the skin, promoting the appearance of pimples, dullness and blemishes. A healthy diet rich in vitamins and minerals will boost your skin and your general well-being.
10- Sleep well
Yes, we know that between classes / work, outings and activities, it is difficult to get enough sleep and at reasonable times However, a good night's sleep (7/8h) at regularly helps to improve the quality of the complexion over the long term.
Try to apply this little guide according to your lifestyle and your preferences, on a regular basis to see long-term results!
.